The two primary types of Roulette are American and European. The American version has both a single and a double green pocket, while the European one has only one green pocket (single green zero).
You can take a look at the multiple casinos that offer numerous Roulette games, so you can try out multiple variants, and find out which one fits your preferences the most. You will find several single or double zero Roulette games.
Initially, the single zero version seems like the obvious choice. But there are other things to be considered, which will be explained in this article.
Is European Roulette Always Best to Play?
The answer depends on where you play, the strategy you use, and the type of Roulette you're playing.
Why would your strategy matter?
Because if your betting strategy is just random, then the American Roulette is the best choice.
Why is your betting strategy relevant?
Let's take a house at the Roulette's house edge: it is based on the assumption that each number has an equal chance of winning. However, some other factors, such as the speed of the wheel and the movement of the ball can affect the game's results.
That's quite different from the slot games' RNG system. Simply put, the RNG is not predictable, whereas spins from a real roulette are often predictable enough to overcome the house edge. All things considered, the version of Roulette you are playing – be it single or zero – is just one aspect to be considered.
Understanding Odds Vs Payouts, and Changing Odds
Odds and payouts are often misunderstood. Especially in the case of horse or dog racing, the odds are often expressed as the payout you'll receive if you win. For example, a horse may have odds of 5 to 1. This means that if you win, you get back 5 times your bet. So, if you bet $100, you'd get back $500. But in fact, this is the payout, not the odds.
Odds are completely different. The odds are the chance of something happening. In the case of horse racing, what are the chances (odds) of a horse winning? It's not something you can easily calculate. Hypothetically, you might have every possible variable, and could then calculate with absolute certainty which horse would win. Remember that we're only talking hypothetically.
REALITY IS ALL JUST CAUSE AND EFFECT. NOTHING HAPPENS OUT OF MERE "CHANCE". EVERYTHING HAPPENS BECAUSE OF SOMETHING.
In reality, we can't have all the variables. And even if we did, it would be quite the difficult task to calculate them all. However, we can determine the major variables that may determine the winner of a horse race.
We don't need perfect accuracy, but we can make well-researched choices. And that's just how professional Roulette prediction methods work. You don't need perfect accuracy. You only need enough to overcome the unfair house edge.
Playing For Fun vs Playing Professionally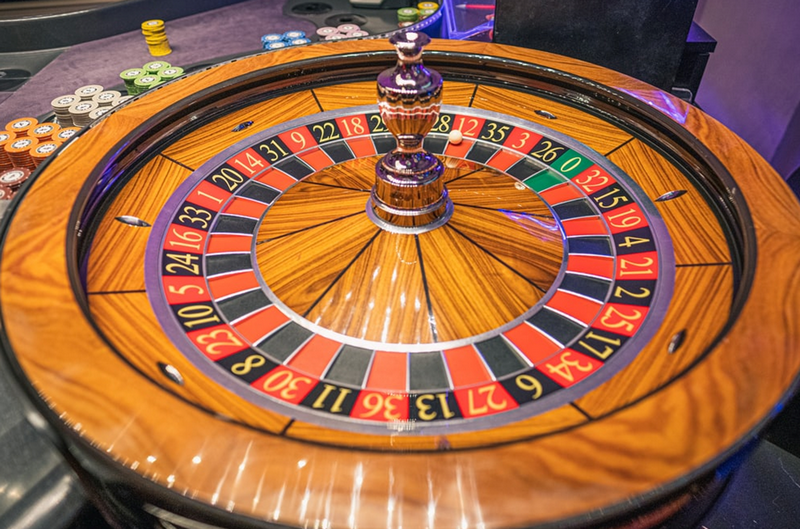 Not everyone has the will or even stamina for professional play. Most people play only for entertainment. However, you have to always make sure to play responsibly. If at some point you are experiencing significant losses or you no longer derive any fun from your playing time, maybe you should take a step back and rethink your priorities.
If you are solely playing for fun, you should try out the single-zero European Roulette. That's because of the lower house edge. If you would choose to play on an American wheel with 0 and 00, you may lose twice as much. However, in the case of casino bonuses, the situation changes.
There are countless bonuses the casinos offer. Typically, they're used to entice new players to join, or even old players to remain active on the website.
Very rarely do casino bonuses give you an advantage over the casino, at least to the point where statistically you're likely to profit in the long term. Usually, a casino bonus will only reduce the casino's profit for a while, which inevitably reduces the odds of you losing.
Luckily, there's no shortage of websites that have multiple casino bonuses. Make sure to always check out the Terms and Conditions of a given bonus, as some offers come together with strings attached. There were many cases when players had their payouts refused by the casinos solely because they didn't follow the rules of a bonus.
First and foremost, when joining a casino, you must research its credibility. There's no point in joining a casino with a very bad reputation. If an online casino has a good reputation, then it is safe to a try-out multiple of its bonuses. While there are some offers meant solely for new players, many casinos offer bonuses for loyal users as well.
When accessing a bonus, you may have the chance to reduce the house edge advantage over you. While the RTP doesn't quite change, and you will still lose a part of your deposit, bonuses offer you the chance to minimize your losses and enjoy games for a longer time.
Always make sure to check out the RTP level of the Roulette games you choose to play in order to be aware of your winning odds. Also, always take advantage of the bonuses that can increase your chance of winning, in order to get the most out of your playing experience.
In order to find out all the best strategies to step up your game, you can check out the following article written by our experts that have made a living from acing the Roulette game.
To get the best free roulette systems that really work, see the top 5 proven roulette systems and the video series below. It's the best 100% free information for winning roulette you'll find. It's written by professionals who are really earning a living from roulette.