What's the most exciting part of your day? Some people would say the moment they come home to a loving family, and enjoying dinner and a movie with them. For others, it's some adventure they go on like climbing a mountain or hiking a trail, to remind them why they're still alive. And then there are those who gamble to enjoy themselves and to remind themselves why they're still alive. It's truly a rush of a lifetime, and an ongoing source of joy and fun. If you're not a person who bets, you should definitely start considering getting in on the fun. Still, if you do want to get into the world of gambling, where do you start? Sports betting is an excellent gateway into this world, and football is your best option. You'd be mixing two passions, and you can even make some money out of it. But how exactly do you get into football betting?
Working the odds
You can't possibly hope to get into this world without understanding what betting odds are and how they work. In a nutshell, betting odds are the possibility of an event happening, whether that's team 1 or 2 winning or a draw, for instance. According to those possibilities, you're going to be making your bets, but you have to understand exactly how they work and what you'll win in case of certain odds actually coming true. It'll definitely strike you as a bit complicated at first, but the first strategy you need to have in place is understanding the odds, because then you'll be able to bet based on that. Sometimes it can bring you a lot of money if you bet on the underdog, but that is not always the case –– hence the need to understand how all this works.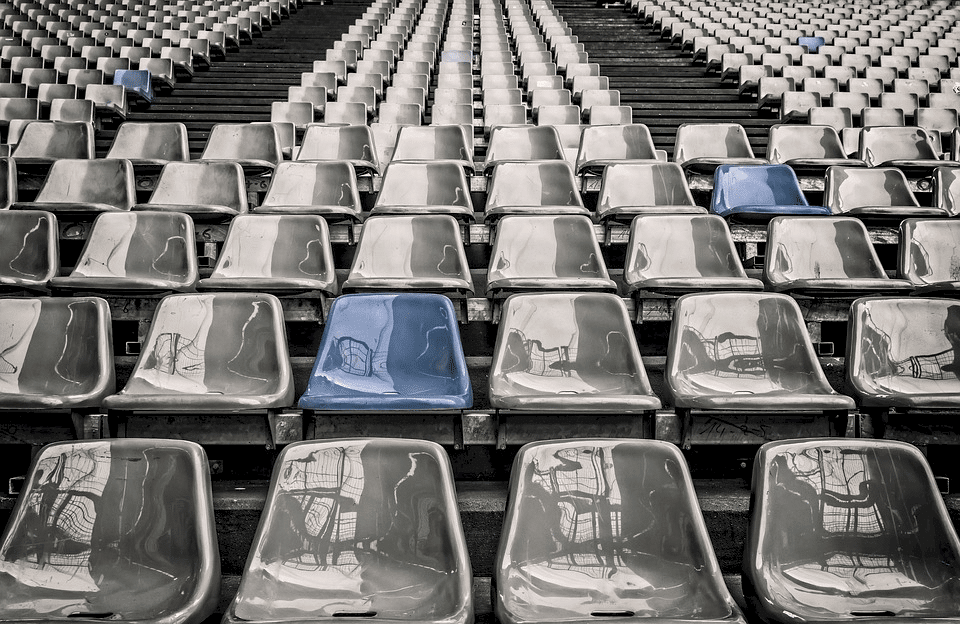 Understanding the sport
Doesn't make much sense to bet on a sport you don't know much about, does it? You have to understand every aspect of football because that's your most important strategy to actually get into betting. The small details like players' injuries, personal lives, differences with managers, and so on are the ones that make a difference. In order to wager on one team against the other, understanding how this team is doing right now is crucial. That means keeping track of their previous matches and how the players are doing on and off the pitch, because all those things can affect the outcome of a match and in turn your wager.

To get to that level where you know all about the game, you need to watch a lot of matches, read articles and interviews about the sport, and pretty much be aware of anything revolving around the game. This is what separates professional punters from amateurs, and you want to get professional pretty quick.
Find the right bookie
Gambling online and betting on sports are quite entertaining, but they can also be quite risky. Finding the right bookie to deal with is crucial for the security of your money as well as your personal information. You'll find dozens of agents online, but you need to look them up thoroughly and check their license and credentials. Agen Sbobet also offer other games besides sports betting, which is always a good indicator that you're dealing with a credible bookie. Verifying how legit the people you're dealing with are may sound a tad much, but it isn't. At the end of the day, it's your money.
Keep an eye on experts' views
While you should never wager solely based on the advice of another person, it is still important to keep an eye out for what the sport betting experts are talking about. Whether they're sports journalists predicting the outcome of a game based on outside factors and experienced analysis, or a professional punter expressing his opinion based on his knowledge of the game, you should always keep an open mind. Sure, they might factor into your decision, but never build an entire betting process based only on others' take. You watch the sport yourself and have your own angle, so always take that into consideration.
Find value
Finding value is perhaps the most important strategy in the world of betting, and without it, you'd be completely lost. Learning where and how to find value in football betting, or any kind for that matter, is what exponentially multiplies your chances of actually winning. The thing about finding value is it translates to consistency in wagering, which translates into winning, a lot. Like anything in life, you can practice this skill and get better at it with time, but actually put in the effort.
Learn from your mistakes
Some people would tell you betting is purely luck, but they'd be wrong. Sure, it does play into it, but there's also much skill and perception. One of the most important strategies to get better at football betting is learning from your past mistakes. Keep a record of your wagers and how and why you made this particular bet. It'll help you identify patterns and mistakes, and more importantly learn from them.
Bet wisely
For a football fan, it might be tempting to bet on all matches throughout the week in every major league, but that's just not wise. It's about quantity not quality, and to make some money gambling, you need to be selective about your wagers and careful what exactly you're going to bet on. Instead of 10 random bets every match day, make it one calculated bet that would actually most likely land you the win.
Trust your gut
At the end of the day, no matter how many strategies you're told and preparations you've made, you have to trust your gut feeling. A good punter knows when to bet and when to quit, and if you start second guessing yourself, that's when you start losing. Your first instinct is usually the right one, so go with it, and bet on yourself. The more wins you get, the more confident you'll be, which should only translate into you trusting your instinct and gut feelings more often. You'd be surprised how much of a difference that could make.

To get the best free roulette systems that really work, see the top 5 proven roulette systems and the video series below. It's the best 100% free information for winning roulette you'll find. It's written by professionals who are really earning a living from roulette.