Roulette is one of the most popular casino games in South Africa, as it is in most countries and continents. The introduction of online casinos has helped to diversify the ways of playing that are available, from free-play to live to themed offerings. Now, it is a question of how to navigate the vast number of choices.
When we look at the top sites for online roulette in South Africa, we can see that there are so many options that the likes of Punt Casino and Casino Dome have been organised by casino highlights and deposit bonuses by expert reviewers. These deposit bonuses are essential to deciding what sort of roulette players want to try as they allow you to sample different types with little to no personal cost. More importantly, this enables you to choose the one that best suits you. But which one is best? Here, we go over the pros and cons of different roulette games.
American Roulette vs European Games
The most popular types of roulette around the world are American and European variants, which have similar rules. At first glance, they might appear very similar, but upon closer inspection, you will see that the American game has a double zero pocket in addition to a single zero. European games only have a single zero.
This double zero increases the house edge, which means that you have more chance of winning on the European roulette than on the American version. The gameplay is the same, so there isn't really any reason to play the American game if you just want some entertainment and the chance to win.
An extra zero might not seem like a big deal, but the numbers show us how important it is. The chances of winning on a single number bet on European games is 1 in 37, while in American games it is 1 in 38. This pushes the house up from 2.7% to 5.26%.
Games with French Rules
Not all European roulette games are the same, as some include French rules. These games include a racetrack section that has additional, fairly complex bets such as Voisins du Zero and Le Tiers du Cylinder, which see you place several chips on a series of different numbers. They are known as call bets and are best-suited to experienced players.
However, the biggest advantage you get when playing in French games is that these games often come with additional La Partage and En Prison rules. These rules help to lower the house edge to as low as 1.3%.
With La Partage, you get half of your stake back if you placed an even money bet, like red or black, and the ball landed in zero. In terms of En Prison, your chips are left in place and you get a chance to recover them on the next spin, but you lose the money if your prediction doesn't come up this time around.
The lower house edge is a huge reason for looking for roulette versions with these French rules on them. As for the additional call bets, they can add some extra excitement if you feel confident in giving them a try. You should be careful as they may require you to place several chips, which can lead to a larger overall wager on each spin.
Live Dealer Games
Live dealer games don't have a single set of rules. Instead, they refer to a type of presentation that is becoming increasingly popular in online casinos. Rather than the action occurring on a virtual wheel, it takes place on a real-life roulette table.
This works through the use of the same live-streaming technology you can use to watch South Africa's rugby games. In this way, the dealer spins the wheel in a casino setting while you watch the action play out on your screen. In some of these games, you can change the camera setting or interact with the dealer as you play.
You will find the same variety of roulette versions that we have already looked at, so it still makes sense to look for European or French games to give you the lowest possible house edge. This slick way of playing has also led to localised versions of roulette being introduced, featuring a variety of languages and dealers from different cultures, to cater to players from around the world.
As it is a relatively new way of playing, the live dealer roulette market in South Africa is still growing and most of the games you see will be from European or North American studio settings. It is easy to imagine that in the future we will be able to access South African-only games with dealers from here and a recognisably South African setting.
Special Versions
The popularity of live-streamed roulette has opened up some interesting possibilities for casinos. They can now add special twists to their games by including two balls or two wheels, for example. This immediately changes the dynamics of the game and makes it more intriguing even for highly experienced players.
Another change that has been introduced in Europe already sees the game played in a sports studio type of setting. In this case, the roulette game is played while live sports scores scroll in the background, and the dealer talks about sport. South African roulette games of this type could include our favourite sports with a football, cricket, or rugby theme, making them even more appealing to a greater number of players.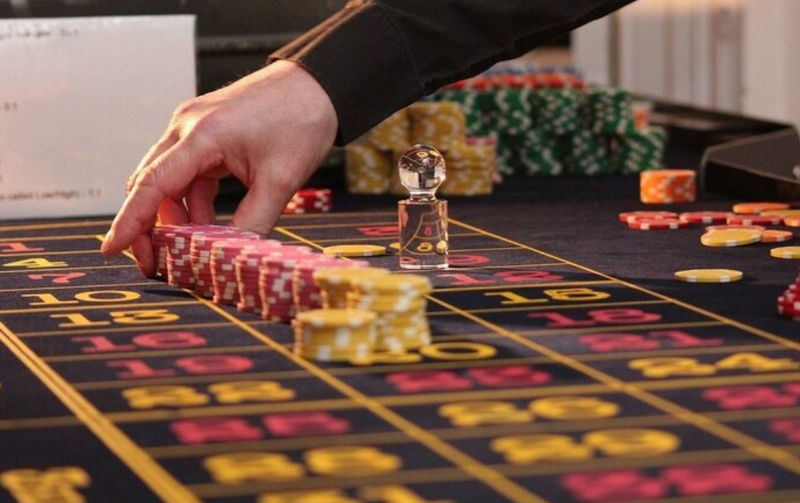 What Does the Future Hold?
The online casino industry has changed so rapidly in the last few years that further change is likely. For example, we could see augmented reality of virtual reality used to let us get a deeper experience of playing roulette.
South Africans already have an exciting range of roulette choices to look at, with more changes sure to come along before too long.
To get the best free roulette systems that really work, see the top 5 proven roulette systems and the video series below. It's the best 100% free information for winning roulette you'll find. It's written by professionals who are really earning a living from roulette.