Think casino, and you'll likely conjure images of a spinning roulette wheel surrounded by an excited pack of bettors. They eagerly anticipate where the ball will fall and if their predictions will prove profitable. The nerves, drama, and expectations. You could cut the atmosphere with a knife.
It's little wonder Roulette is the most famous, best-loved casino game played by millions each year. But things are changing. That image of the packed casino hall is becoming a thing of the past as more players turn to online gambling for their casino fix. The leading casino betting providers accept more bets through smartphone gambling apps than at land-based casinos.
That trend appears to continue, and online gambling is becoming more popular. Download a casino app, deposit funds using your preferred payment option, and place bets when and where you see fit. Online gambling puts you in complete control. And with apps offering online videos and helpful guides on how to play Roulette, it can even make you a better player.
Working together
Despite its sudden rise and growing popularity, the biggest names in the industry don't see online play as a threat to the city casino. The two can coexist harmoniously, with casino lovers choosing to spin the wheel in person while others prefer to play at home or on the move using their smartphones. You lose nothing from your Roulette experience by choosing one over the other.
Casino play offers the thrill of playing in a crowded room, conversing with other players, and, most importantly, having your winnings paid in cash. The joy of collecting chips and trading them for money is lost when gambling online. But players choosing to use their smartphones enjoy other benefits. They can spin the wheel anytime, day or night, and from anywhere. It's fast, convenient, and reliable. But is it secure?
That's the main worry for online gamblers. Players want to know their payment information is protected, account safeguarded against fraud, and if winnings are paid with privacy. That all depends on choosing the right smartphone casino app, and there are a few things you can do to help protect yourself online.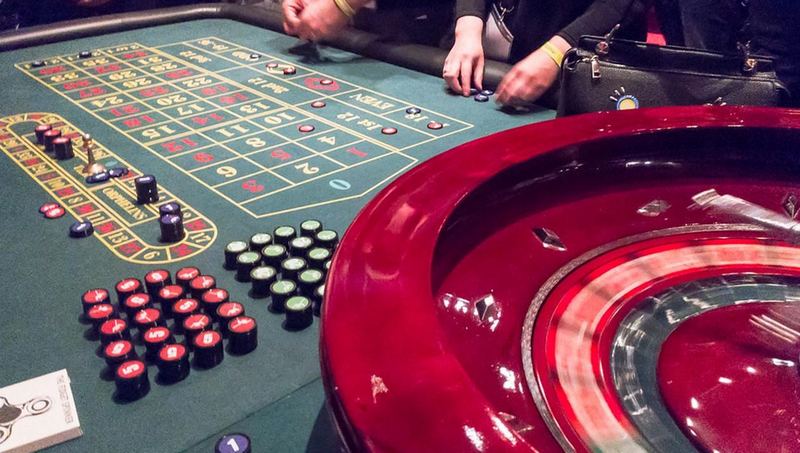 Choose the right provider
When choosing an online casino, your first port of call is to check its license. Some fake and scam sites are designed to harvest players' information and sell those details on the black market. That's why it's essential to thoroughly research a casino before deciding if you should trust them to handle your bets.
A casino app should be licensed and regulated by a trusted body. One of the most famous is the United Kingdom Gambling Commission which oversees all online sportsbook and casino play. An app can be trusted if it has a UKGC license or similar. That's because the top licensing authorities only work with betting sites that meet their high expectations of transparency, fairness, and customer support.
Any licensed trader will be eager to show their license details and registration numbers. This information can often be found at the bottom of the homepage, or you can contact the customer service team through the Live Chat feature. It's also wise to trust your instincts on this one. If anything seems strange or the information you require is proving challenging, it's possible the app isn't licensed. Don't take any chances.
Keep your account secure
There are things you can do to keep your account safe. Most of these are basics, including not accessing your payment account on a shared computer and being careful not to write down your login details.
You can enable face recognition or two-step authentication when using a modern smartphone. When you attempt to access your betting account, an email or SMS will be sent to you with a link to approve or deny the access. You should always change your password if you need help recognizing the attempted login.
Set limits
One worry when playing online Roulette is over-spending. It's easy and convenient to add funds and spin the wheel, which is excellent for responsible players but can lead to problem gambling. It's too easy at times.
Set a limit on how much you'd like to spend on casino play daily, weekly, or monthly. When you reach that limit, no further deposits will be accepted until the next agreed period.
To get the best free roulette systems that really work, see the top 5 proven roulette systems and the video series below. It's the best 100% free information for winning roulette you'll find. It's written by professionals who are really earning a living from roulette.