Every gambler has their strategy. Poker players can learn to read their opponents, bluff a hand, or calculate odds based on the cards left in the deck. Roulette players can use the techniques and strategies on this site to try to narrow the house edge and tip the odds in their favor. Blackjack and dice players might have a lucky table, or a favorite dealer.
But what about slots players? Slots, both online and offline, are games of chance, with the outcome of every spin determined by a Random Number Generator. How can you create a strategy and what can you do to maximize your wins in this instance? This article explains with six simple rules how, with some basic knowledge of the way different types of slots work, and with a bit of thought about your own budget and expectations, you can improve your slots play and get more bang for your buck when you gamble on these machines.
Before we start, for those who are fans of the online casino experience, there are thousands to choose from. That's why the plethora of review sites like The Slot Buzz and other slot fan sites are great for gamblers. They give good, independent advice on the best casinos to try. Always look for a licensed site where you can be sure that the games and the platform have been properly audited for safety, security and fairness. Here, we recommend casinos licensed by the UK Gambling Commission and the Malta Gaming Authority or the Gibraltar Gambling Commission as these offer the best protection to players.
Now, on to the strategy.
Rule Number One – Know Your Game – Variance, RTP and Maximum Payouts
The two most important components to understand in any slot game are the variance and the Return to Player (RTP). These features are indicators of the maths model behind your slot and will tell you how risky they are, but also how much payout potential there is.
RTP refers to the likely amount of winnings that will be paid out, expressed as a percentage of the money wagered. A 95% RTP game will pay out on average 95% of the money gambled on it. Of course, this is not an even value – some players will win big and experience a much higher RTP than others. Nevertheless, this figure is a good indicator of the likely return from a game.
Variance, or volatility, refers to how far from the expected RTP a game will deviate. So, a high variance game will follow a very erratic pay out pattern, with long periods with little wins, punctuated with short peaks with huge payouts. A low variance game will pay out regularly in smaller amounts, and follow a more settled pattern, always close to the expected RTP.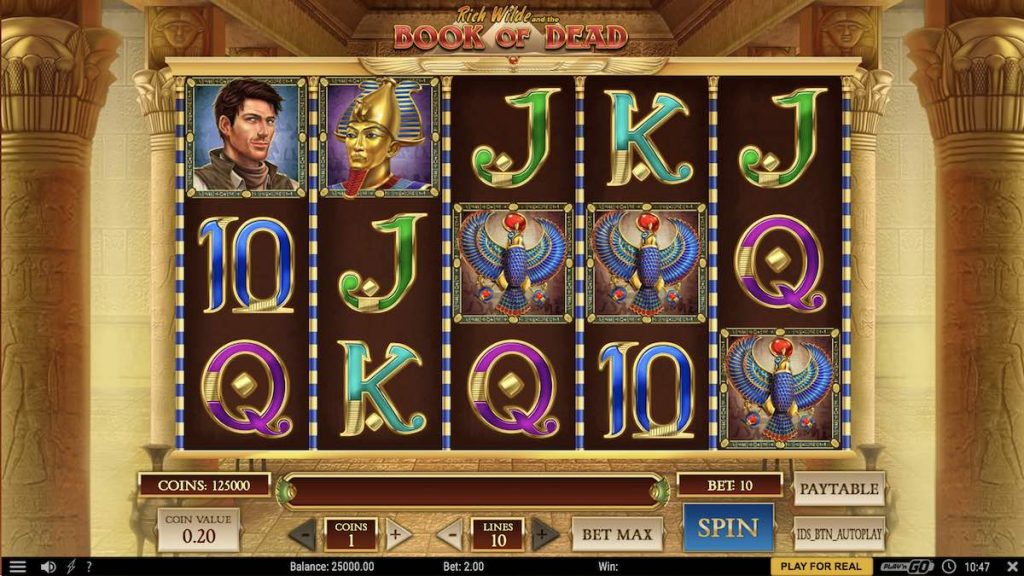 So, what does this mean for your strategy?
Well, think about what kind of budget you have, and what you want from your slot play. If you play high variance slots, then you have a chance of hitting big payouts. But there is also a high risk factor that says that you can easily spend money quickly without return. Low variance games will give you more steady returns, and likely a longer gambling session, though with smaller wins.
Different gamblers will have different expectations – decide what yours are, and choose your game and build your strategy around that.
NOTE: Online, RTP can usually be found published with the paytable in any game. Offline, you'll find it displayed on or near the screen. Variance is not always advertised, but there are plenty of sites where you can find lists of slots and their volatility.
Online slots also have different maximum payouts. It's always worth checking out how much you can win on the game you choose, because these jackpots vary a lot. The biggest payouts are usually reserved for the highest variance games. So, weight this up when choosing a slot. Some of the biggest wins recorded online recently, outside of Progressive Jackpots, have been on Megaways™ slots built by Australian software company, Big Time Gaming. If you want to win big, try games like Bonanza, Extra Chiii, and Who Wants To Be a Millionaire, with a £1,000,000 top prize!
Of course, bear in mind that these games are high variance, so whilst they can deliver big wins, they also deliver long periods of wagering with little payback.
Rule Number Two – Play All The Lines
If you want to win the biggest prizes, then you have to play ALL the paylines on slots.
This may sound obvious, but when you load up a game, in some cases you have the option to choose how many paylines you bet on per spin. Of course, it costs more to bet on the max number of paylines, but the payout potential is higher when you do, so bear this in mind.
Also consider that when playing Progressive Jackpots, often those big, multi-million GBP and $ prizes are reserved ONLY for those who bet with the top denominations. So always check the rules of the game before you start.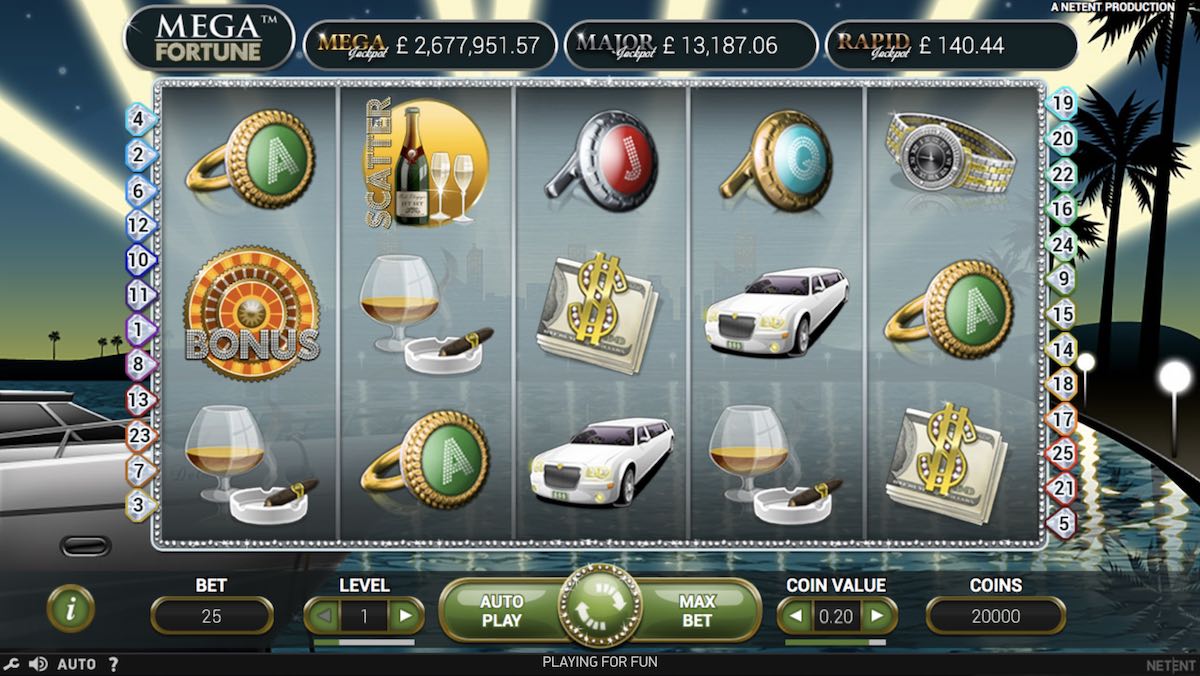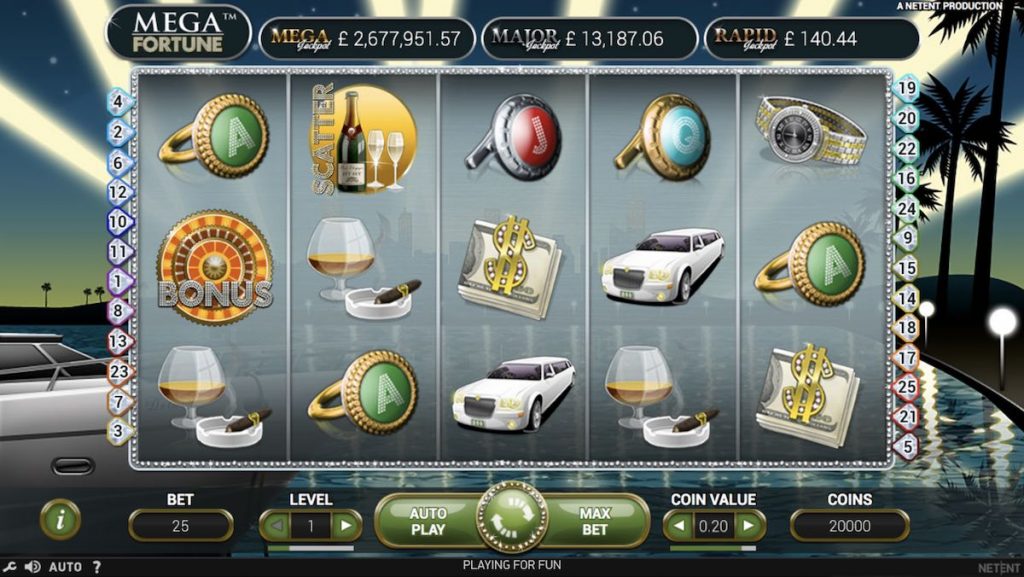 Progressive Jackpots generally have a lower RTP than other slots because a percentage of each bet is reserved for the jackpot pool. In this case, if you're not playing for that jackpot, it may make sense to play another slot with a better RTP instead.
Rule Number Three – High Denomination Slots Have Higher RTP
In the world of offline slots, it is widely accepted that higher denomination games pay out a at a higher RTP than lower denomination games. In Vegas, a game that you play with quarters may have an RTP of just 85%, whereas one that you play with dollars may have an RTP closer to 95%.
This might help you choose your slot in a bricks and mortar casino, but of course ALWAYS bear in mind that on the flip side playing with higher denominations puts more money at risk than playing with lower stakes.
Rule Number Four – Understand The Game
The action in most slot games comes thick and fast – you'll want to know what's happening with each spin.
Good slots are feature-packed and there will be a lot going on – look out for extra symbols, wilds, free spins, stacked symbols and more. To fully enjoy your gameplay, and get the most from it, you'll need to understand what is happening. That's why we recommend playing a few spins in freeplay mode, and checking the pay tables and game rules before you start.
Rule Number Five – Look Out For The Best Promotions
For online slots players there is no shortage of bonus offers, including free spins and deposit bonuses, from casinos looking for your attention. This means there is plenty of opportunity to get some free play in. Recently, for UK players, changes in regulations and efforts by the UK Gambling Commission to clamp down on offers that place unfair restrictions on bonuses mean that you can now pick up 'keep what you win' promotions where there are no limits on the amount you can win with free spins, or what you can do with those winnings.
So take some time to hunt down the best welcome packages, and always check the terms and conditions before you join a new casino.
Rule Number Six – Gamble Responsibly
After taking in all these points to help devise your own personal slots strategy, always keep in mind to play responsibly. Knowing the game you are playing and the likely outcome of your sessions based on RTP and variance is helpful, but always think about your own budget and what you can afford as well. Choose a stake that's relative to your budget – if you have £100 to spend, don't bet £10 per spin or you will lose your bankroll very quickly!
And finally, if you're on a losing run, never chase your losses. If it's not your day, don't bet more than you can afford to try to turn things around. This is a surefire route to frustration and an empty wallet.
Remember, you play slots to have fun. Good luck!
To get the best free roulette systems that really work, see the top 5 proven roulette systems and the video series below. It's the best 100% free information for winning roulette you'll find. It's written by professionals who are really earning a living from roulette.