The gambling industry is very profitable. However, even for an industry with billions of pounds of revenue, its online services sector is pretty impressive. In the UK, for example, the total market value for wagering is around £15 billion, with more than one-third of revenue coming from internet sources.
Unsurprisingly, roulette plays a considerable role in the sector's success because it's historically popular among gamers, even as the industry changes with the introduction of advanced technology. Still, roulette can't rest on its laurels. To be successful, it must continue to evolve to engage consumers.
Offering More Editions
Roulette has always been a game that has differed depending on the format you play. For instance, some wheels will have a single zero, whereas others will have two zeros to increase the house edge. Usually, the latter was used in land-based establishments in the US, but it's creeping into British and European organizations, too, as well as online websites.
Of course, some people enjoy the jeopardy involved, especially as the odds of winning are lower, making it harder to select the correct wager. Other versions are less controversial, such as live roulette variants. Instead of using a random number generator or a computer to spin the wheel, you can watch a real croupier prepare the ball and swing the wheel into action from the comfort of your home. By doing this, the game has appealed to more demographics because this version of roulette solves several problems that prevent customers from visiting traditional casinos.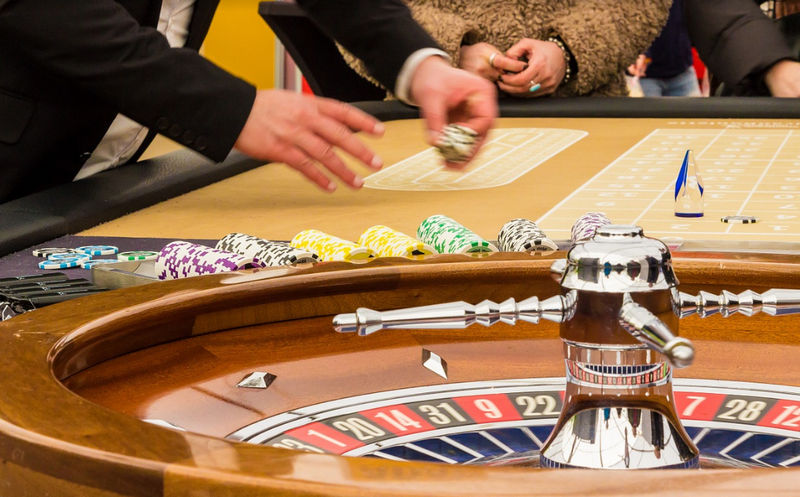 The strategy of providing more editions online and offline can already be seen. A prime example is the relationship between Evolution and Scientific Games, which was confirmed earlier this year. The partnership is going to bring live online roulette games to land-based casinos worldwide, so it makes sense the same will happen online too.
Taking a New Approach to Added Value
Part of the reason why the online gambling industry has transformed into a global phenomenon is its take on added value. It recognised that people love freebies, and used this revelation to its advantage. Okay, it's not an earth-shattering surprise, yet not many industries decide to bend over backwards to engage customers. Whether it's free spins, cashback, or matched deposits, online casinos know how to reward their users.
Using the same techniques can get old after a while, meaning that operators must find better ways to add value to the gameplay. Thankfully for roulette players, the game has been at the forefront of testing. This is evidenced by the number of mobile-only rewards available to new and existing customers, encouraging people to download apps or use web apps to consume their favourite titles. Alternatively, online casinos often provide a demo mode to ensure users can play roulette for free without committing to the format or title, which means players don't have to take as many risks before placing their stakes, appealing to anybody who may be hesitant to pledge their support. On top of this, casino games like roulette regularly link promotions across different verticals, from sportsbooks to eSports and bingo.
Simply put, the foundation of added value is constantly being modified to make sure that people aren't bored with the prizes on offer.
Will Some Things Remain the Same?
What's important to remember is that there won't be wholesale changes across the board. Although roulette has come a long way since its inception centuries ago, history shows us that it has kept the foundations of its success. The internet may involve radical modifications, but the core values of the game won't go anywhere.
For example, there are versions of the pastime throughout the annals of history within different civilizations. In China, monks used to paint animal figurines on a circular board and speculate on the outcome, two features that are still here today. The Romans, meanwhile, drew symbols on the ground and spun a shield to see where it would land, with the winner being the person who guessed correctly. This form of roulette was just one of the many activities the civilization specialized in. The name roulette may not have been around even when the earliest casinos were formed, yet its presence was felt through an activity called EO, or Even and Odd. When you play any format of roulette in the 21st-century, wagering on the even and odd numbers is a strategy gamblers like to use to swing the odds in their favor.
As you can see, hundreds of years have passed and the game has managed to keep its identity. Therefore, it's logical to assume the same will happen to online roulette, too. Yes, alterations are inevitable due to the advent of technology. However, you shouldn't expect the essence of the game to disappear.
These are the changes that are potentially going to define the roulette sector in the future. The good news is, they will be mostly cosmetic. As the game has proven, roulette is evergreen and will stand the test of time.
To get the best free roulette systems that really work, see the top 5 proven roulette systems and the video series below. It's the best 100% free information for winning roulette you'll find. It's written by professionals who are really earning a living from roulette.