Mega Millions, which is probably the most popular lottery game in the United States, is not only so popular for its enormous and record-breaking jackpots, but also its easy-to-understand rules. Even an unsophisticated player who is buying a lottery ticket for the first time can figure out how to play this lottery game. With all this apparent simplicity and convenience, the creators of the game still thought out every detail and took into account the wishes of regular players, and therefore the game rules are occasionally updated to optimize the entire process and balance the probability of falling out big winnings.
It should be noted that the "Mega Millions" is not the only one of its kind. In many countries in Europe, as well as in America itself, there are similar and even almost identical to this lottery. Yet it is this game that is considered by many American citizens to be the country's main and best lottery. In this article, we will try to understand all the nuances of this lottery, which can greatly increase the chances of success.
The basic rules of the Mega Millions.
This game belongs to the standard type, which involves choosing a certain combination of main and additional numbers. In this case, the format is designated as "5/75 + 1/15", that is, the player must first select five correct numbers in the main column with numbers from 1 to 75, as well as an additional number in the range from 1 to 15. The additional numbers are referred to as "mega-balls" in the course of the game.
At the same time, when purchasing a ticket, the participant can select an additional option called "Megaplier," for which an additional fee is also required. If this option is chosen, the winnings from the additional categories will be increased according to the number of Megaplier that appear on the ball during the game. There may be numbers from 2 to 5 on the ball, which indicate exactly how many times the participant's winnings will be increased. "Megaplier" does not work to increase the main jackpot.
If a player can match all the major numbers and the number of the mega-ball, they can win their jackpot, with a minimum of $15,000,000. However, it is not uncommon for one raffle to result in a grand prize, so the jackpot adds another $5,000,000 to the next draw, and so on until the draw in which a lucky player with the correct combination is finally found.
Additional Prize Categories
Also, during each game, even if no one can pick up the grand prize, there are plenty of participants who win prizes in additional categories by picking up simpler combinations. So, for example, if the Mega Millions simply collect 5 prime numbers, you can claim a prize of one million dollars (on average). Next comes a combination of 4 prime numbers and one correct "Mega Ball," which will bring about $10,000. In fourth place is a combination of 4 prime numbers with about half a thousand dollars, followed by Category 5 with 3 prime numbers and one "Mega Ball" for $200.
Next are 6th and 7th with either three main numbers or two main numbers and one extra ball, which bring in the same amount of about $10. In 8th place is one main and one extra number for only $4. A consolation prize, which will recoup the cost of the ticket, can be obtained by choosing at least one "mega-ball" correctly.
If we take a closer look at the probability of a winning combination falling out, it is expressed as 1 in 302,575,350 for the jackpot after the latest rules update, but for the next category, it is 1 in 12,607,306. If you correctly calculate the total probability of any prize opportunity (including also the consolation compensation), the ratio is expressed as 1 to 24. It can be said that the probability of winning in MegaMillions is somewhat lower than in similar European lotteries, but, at the same time, it is compensated on the other hand by really gigantic and record jackpots.
How to take part?
Players can try the Mega Millions lottery through various online services that offer ticket purchase and cash-out services, and results can also be viewed online in the france loto result section or the section will be named differently, depending on the site you choose. And residents of America can play "with numbers in hand". In most cases, it is enough to be of legal age, at least 18 years old, and buy a ticket for two and a half dollars, after which all that remains is to select the correct combination on it.
Taxation
It should be understood that the rules for making payments may vary according to the laws in force in a particular state. In Pennsylvania or California, for example, the winner will not have to pay any income taxes on his prize, but in Washington, New Hampshire, or Texas, for example, there is simply no income tax as such for any form of earnings. Less fortunate are the residents of Yonkers and New York, where participants will have to pay 3 types of taxes when making payments.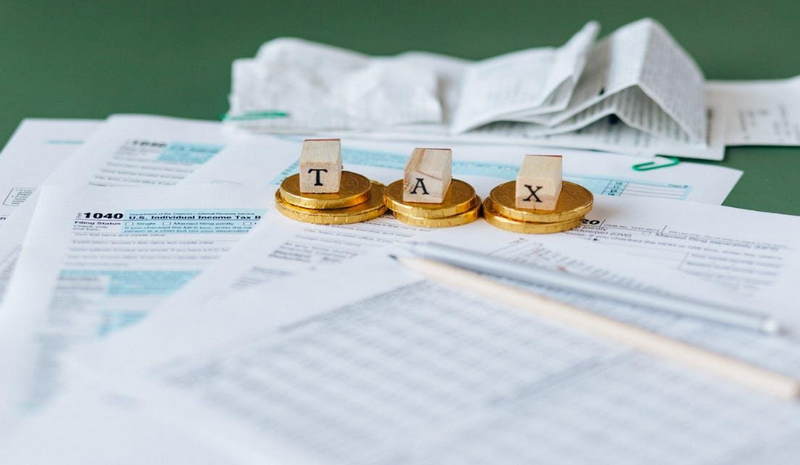 In addition, there are general rules for lottery winnings in America. For starters, any winner will have to give 25 percent of their prize if they are American, and 30 percent if they are from another country. There are also specific regional taxes, which vary in most states.
More information about participation
Of the other important details that apply to the Mega Millions, there are a few more highlights. First, each lottery ticket has the option of filling out between 5 and 20 fields at once. Also, players can use special tactics to pick a lot of numbers, using the extended bet option, which allows you to mark more than 5 main numbers at once. Also on the official level here is legalized the organization of players in syndicates for joint purchase of tickets and participation in draws, which can significantly increase the chances of winning prizes without additional costs, but it will have to be shared with other players from the group.
To get the best free roulette systems that really work, see the top 5 proven roulette systems and the video series below. It's the best 100% free information for winning roulette you'll find. It's written by professionals who are really earning a living from roulette.