Full and unlimited access to the system and software is US$2500 ($3,500 Australian Dollars). You'll receive access to everything listed on the home page. The price you pay is fair considering you can return your investment within hours.
Payment Instructions
Wire transfer funds to the below address:
IMPORTANT: The prices are in US dollars, not Australian dollars. Your bank will automatically convert to Australian dollars when you send payment. US$2,500 is approximately $3,500 Australian Dollars. Use the currency converter on this page to get the current price, or ask your bank.
Account name: Natural Laboratories Pty Ltd
Beneficiary address (required): Suite 192, 585 Little Collins Street, Melbourne Vic 3000
BSB: 063 852
Account Number: 1023 9343
Swift Code: CTBAAU2S
Bank name: Commonwealth Bank of Australia Bank
Bank Branch: Mount Evelyn
Address: 31 Wray Crescent
State/Province: Victoria
Postal Code: 3796
Country: Australia
After you send payment, please submit the payment registration form (click here)
You can send wire transfers from any bank, whether or not you have an account with them. You can usually send them via Internet banking. Funds usually take 24-48hrs to arrive and you receive everything you need to start via email within 24hrs of payment arriving.
Notes
Please carefully read the Terms of Service. Submission of payment indicates you accept your rights and obligations.
Australian bank accounts don't have IBANs (International Bank Account Numbers). If your bank asks for an IBAN, instruct them to send the wire with the supplied details.
If you live in Australia, simply deposit the funds directly at any commonwealth bank branch.
We also accept bank draft, money orders, western union or cash in person. Please contact us if you prefer these options.
Please convert the funds to Australian dollars before sending. The amount is the equivalent of US$2,500 but in Australian Dollars. The bank will do the conversion for you. Use the converter below to see the equivalent amount in your local currency:
What You Receive
The only part you really need is the analysis software, but you also receive various other tools. The full list of what you receive is below:
Roulette Wheel Analysis Software (both phone & web version)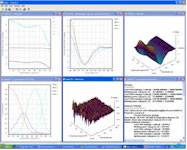 This is the only part you need. It is the software that analyses the spins and generates the betting charts. You access it at www.roulettephysics.com/jaa with virtually any phone or computer with Internet access. Simply enter the spin data and let the software do the analysis for you. The instructions are simple enough for anyone to understand (includes a tutorial video and written instructions). This software has TWO different version explained below. You receive both versions for a total of US$2,500.
Mobile phone version: This is the version you get with the trial. It is used via a hidden phone at the wheel, but it's only legal in about half of casinos. Legal or not, it is still used with a hidden cable and invisible wireless earpiece because casinos are paranoid of hidden computers (for good reason). So they'll ban anyone using electronic devices. Basically you enter data like the winning numbers, and it tells you where to bet next. The software runs on almost any modern Android phone. It also runs on a Windows or MAC computer if you use an android emulator.
Web version (legal in all casinos): This version is accessed via any phone or computer with an Internet browser (iphone, android, pc or mac). It is legal everywhere because it does NOT require electronic devices at the wheel, so it's legal in all casinos. You simply save spin data on pencil and paper, then enter the data when outside the casino. The software then gives you convenient betting charts that tell you where to bet.
E-book: The Best Traditional Professional Systems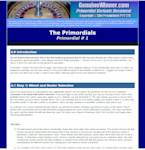 This ebook teaches you the techniques used by other professional roulette players. You don't need any of these because you'll have my software, although others teach these methods for as much as $5000. Some of the methods include bias analysis, dealer signature, and visual ballistics. Also more details is provided about the principles that make roulette spins predictable.
This ebook gives you an idea of what experienced casino staff know about roulette and how it is beaten. But the average casino staff member only is only vagely aware of the techniques.
Unlimited access to the player-only forum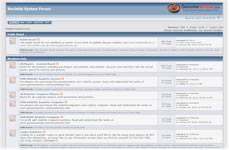 This is the most active professional roulette player forum in the world. You will be able to speak with other players, share information, form teams, and get additional help. Generally if you want other players to share information about specific casinos, you are expected to contribute information. For example, other players can tell you which online casinos are best, but most players keep such information private unless you are willing to share other information of value. The forum also include a help desk system where you can get support. You can keep a full and convenient record of all your questions and answers.
Automatic Online Casino Betting Bot (value $495)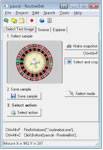 This makes betting much quicker and easier at online casinos. Basically instead of placing individual bets which takes about 10 seconds, bets are placed almost instantly at the click of a button. This is particularly useful for casinos that allow you to bet after ball release, because then you can more easily apply the roulette computer.
We do not sell the bot separately, and you need the system to apply it anyway. It is used in conjunction with the web version of the wheel analysis software, which provides betting charts.
Roulette Computer Software for Mobile Phones. Measure ball speed and predict winning numbers (software only, value $500)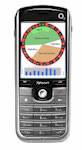 This is roulette computer software that calculates ball speed and predicts the winning number. This version is normally $1250 when sold with the phone. It achieves the equivalent accuracy of other roulette computers that cost almost $2,000, but you get it free. Many players previously used this at online casinos. But now most online casinos forbid late betting, so you will find more opportunities to use it in real casinos. To use this software, you need a compatible phone. Or if you use it at online casinos, you can run it from your PC. (*software only, phone not provided)
Spin collection software for mobile phones (value $850)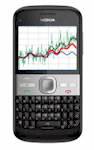 This software can be installed on most mobile phones and allows you to save data without the casino staff seeing anything. You enter the spin data via a hidden cable and invisible wireless earpiece, so it's even easier to blend in with other players. The software also helps you quickly assess which wheels are likely to be most profitable. Soon this software will be integrated with the automated wheel analysis software, which will communicate directly with the analysis server so you don't need to manually enter spin data again, and the predictions are announced directly in your wireless earpiece.
Includes software only. Phone and earpiece not provided.
Videos of Real Spins from a 2016 model roulette wheel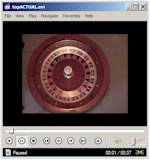 You can practise using the system for free at online casinos that use webcam footage, although we also provide many high quality videos of modern roulette wheels. Each video includes approximately 100 spins, providing a range of conditions such as different ball types, and different degrees of difficulty.
This footage is particularly useful for players that want to use the provided roulette computer. For testing the wheel analysis software, you can easily use "play for fun" accounts at online casinos without risking real money.
OPTIONAL (for extra $200): "Vibe mobile phone" with metronome software (value $650)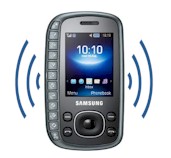 Because I've decided to stop taking new players soon, I'm clearing up old stock. This includes a variety of different mobile phone models (new and used). These mobile phones are basically "timers" which give vibration pulses at regular intervals, and have many uses. They are most commonly used in casinos where roulette computers are illegal, but the "vibe phones" are not. When used with the right techniques (which are included), they achieve comparable edge to a basic roulette computer, without breaking laws. In other words, they are like a basic roulette computer that is legal in many more casinos than traditional roulette computers. The vibe mobile phone with techniques are normally $650 and can be purchased separately, but are included with the JAA system for an additional US$200 (you save $450). NOTE: This phone is completely unrelated to the JAA system and is not needed. It is simply an extra way to beat roulette, which sometimes produces comparable results to JAA in less time. To include this item when ordering JAA, simply add an extra US$200 to the payment you send. *Phone battery not included as Australia regulations forbid shipping of lithium batteries. But they are inexpensive and easily ordered from Ebay.
Payment Methods
Direct bank transfers (wire transfers) are preferred, and they can be done from any bank even if you don't have an account with them. We also accept Bitcoin and Western Union, although please contact us for details.
We do not accept Paypal or credit cards for such large transactions because of fraud risk. We only accept Paypal for smaller amounts.
If you are within Australia, you can also meet us and purchase in person, or make a direct deposit at any Commonwealth Bank branch.
After sending payment, please submit the payment registration form.